Fighting Poverty
Pro-Natura advocates that the participatory process is the only viable vehicle for sustainable development, conflict resolution and economic improvement for poor and marginalised communities.
Over the past 30 years, Pro-Natura International has pioneered and successfully demonstrated participatory development with rural communities; strengthening existing institutions and creating community capacity to assess, plan, manage, monitor and evaluate their own developmental needs. Participatory Community Development represents the best chance at ensuring equitable distribution of benefits directed towards communities: ensuring that development in the communities is inclusive, gender-balanced and equitable. This community-led development process helps to promote peace and security within the communities. Communities have learnt to apply local solutions to local problems in areas including: poverty reduction; health; education; small scale infrastructure development; improved natural resource management; violent conflict and preventing benefit capture.
Please see as an example the iconic Juruena project in Brazil:
Jurena Part 1
Jurena Part 2
Community and local government training for sustainable development
Institute for Sustainable Development of the Niger Delta (ISD) – Nigeria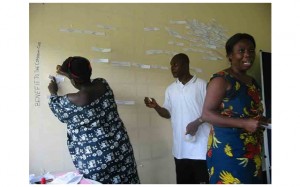 Created with a mission to promote social justice and equitable practices of participatory community development: the ISD puts the concerns of poor people first. It is now widely recognised that sustainable development, especially in rural areas, depends on the presence of communities with functional institutions able to assess, plan, prioritise, implement and monitor community development initiatives according to self-identified needs. These institutions also serve as examples of good governance; avenues to resolve conflict; and bring young men and women into the decision making process, giving them a voice and providing an alternative to violence. To achieve this, the Niger Delta needs more development institutions, such as Community Development Foundations; more NGOs to facilitate institutional development at the grass-roots level; more trainers to provide capacity building and skills and more researchers to monitor and evaluate progress and to develop technically correct messages for trainers to pass on. The Institute of Sustainable Development (ISD) aims to fill this void by providing individual and institutional capacity development for participatory community development; building the civil society necessary for good governance, peace and security and good resource management and by making linkages with national and international academic institutions interested in further research into development and conflict issues in the Delta. 
See more: www.pronatura-nigeria.org
Agroforestry and sustainable agriculture are key to food security and significantly contribute to climate change mitigation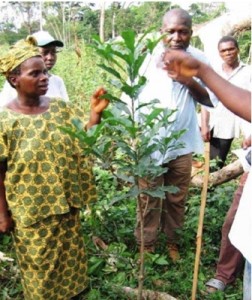 Unsustainable agricultural practices are a major cause of deforestation and global warming. About 20% of greenhouse gas emissions are caused by cutting down tropical rainforests.
Pro-Natura promotes agroforestry, the system that increases productivity by combining crop cultivation and / or livestock in a forestry setting.
Agroforestry concept strongly implies the ideas of food security and crop protection. Food security is promoted since the more diversified an agroforestry system is, the more varied and staggered the food and non-food production (wood and other non-timber forest products – NTFPs) are. Crop protection is enabled by reducing pest pressure thanks to the role of auxiliary (nice insects!) and host plants that attract pests. Thus, agroforestry helps fight poverty by:
Restoring and maintaining soil fertility for food crops, these soils are very often "exhausted" due to short fallows, overcrowding and lack of agricultural land
Contributing in quantity and quality to satisfy the basic needs of rural populations for organic food, health, construction and crafts
Diversifying sources of income
Minimizing inputs for agriculture
For almost 30 years now, we have demonstrated the efficacy of agroforestry in Latin America, Africa and Asia where we have set up practical training centres for farmers. All that experience is gathered in our agroforestry handbooks that are available in French and in English.
As an example: The National Park of Taï (PNT), on the UNESCO World Heritage List, is the principal vestige of well-preserved primary tropical forest in West Africa. Pro-Natura, in collaboration with the Ivorian NGO Vie et Forêt, has been developing from 2002 to 2009 a practical training programme in agroforestry to answer the needs of 700 farmers who live on the periphery of the park and to reduce the pressure on its natural resources.
Massive increases in food yields with the use of biochar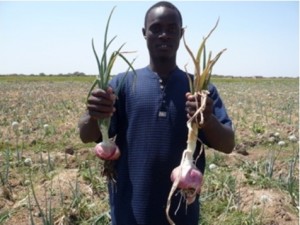 For 7,000 years Indians in the Amazonian region have been fertilising the soil using powdered wood charcoal, called biochar, and varied organic wastes resulting in a soil of remarkable fertility called Terra Preta. Today we understand that biochar acts as a catalyst facilitating the fixation of water and nutrients and the development of a rich population of microorganisms, in turn responsible for increased yields and resistance of crops. Experiments carried out by Pro-Natura in Senegal, using green charcoal as biochar, in conjunction with world-class authorities like Professor Johannes Lehmann at Cornell University and Professor Bruno Glaser at the University of Bayreuth, have shown increases in plant productivity from 50 to 200%.
Biochar produced by the technology invented by Pro-Natura doesn't induce the same environmental problems associated with wood charcoal because biochar is green charcoal, that is charcoal produced only from renewable biomass (unused agricultural or forestry residues, invasive plants, etc.). It is produced by a continuous carbonisation process, both efficient and ecological, with the Pyro-6F machine, now manufactured by the company Green Charcoal International.
This agricultural practice helps increase significantly soil productivity by incorporating in a single application of one kilogramme of biochar per m2.
Super Vegetable Gardens with biochar provide a family of ten with a year round balanced diet from a plot of land no bigger than 60 m2 while using 80% less water
Pro-Natura International, in association with the social business JTS Seeds, has developed the innovative, ecological and highly productive Super Vegetable Garden. Initially planned for Africa, this enriched garden yields a perfectly balanced diet for 10 people on a surface area of 60 m2. It is a combination of the Improved Tropical Garden of JTS and Pro-Natura's Biochar. This garden is a promise for a richer, healthier future worldwide.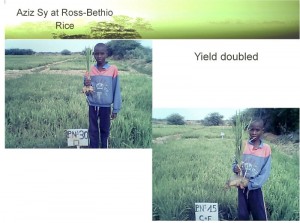 The result of 15 years of research and 30 years of field experience, designed for tropical climates, the Super Garden is a mode of intensive and ecological vegetable cultivation that yields over one tonne of vegetables per year on only 60 m2, providing families of 10 people with a nutritious diet. The corresponding kit includes non-GMO high-yielding seeds, soil amendments, adapted irrigation devices together with innovative equipment (covering veils, tools, etc.). The production is constant throughout the year, irrespective of seasons, in approximately 5 weeks for short cycle vegetables. The system allows a reduction in water consumption by over 80% and reduces the labour required for two hours per day.